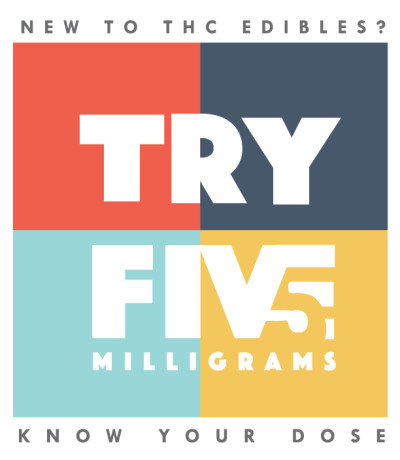 Marijuana Edibles
Published on June 17th, 2016
It's been just two weeks since Oregon recreational customers have been able to purchase edible marijuana edibles for retail sale in registered medical marijuana dispensaries across the state.
Temporary rules limit sales to just one edible product and one extract per day to each customer. An edible product may contain no more than 15 milligrams of THC. Extracts are limited to 1,000 milligrams. Customers are able to purchase an unlimited number of topical products
The 15-milligram limit on edibles might be too potent for some people, health officials said.
Proposed permanent rules, effective Jan. 1, limit serving sizes to 5 milligrams of THC. Up to 10 servings will be allowed in each package. The proposed rules also impose stricter specifications for child-resistant packaging.
The Oregon Responsible Edibles Council has established a public education campaign designed to guide new users through eating marijuana-infused foods for the first time. The group's Try Five Campaign advises and encourages consumers to eat no more than 5 milligrams of THC for their first experience.
"Fifteen milligrams is definitely going to be too much for people who are unfamiliar with edibles, so we were really glad we were able to launch the campaign before edibles became available," said David McNicoll, council founder and owner of Dave's Space Cakes in Eugene. The council has a web site and has been distributing posters to put up in dispensaries and T-shirts for so-called "bud tenders" to wear when they're selling products.
"Everyone in the edibles industry should be behind this campaign because when there is overconsumption of edibles and people have bad effects it taints the industry as a whole," said Leah D'Ambrosio, edibles council member and owner of Sconed in Portland.
D'Ambrosio said even for some regular marijuana users, eating 15 milligrams of pot can be too much.
"For someone who doesn't smoke and is not used to ingesting marijuana, I advise eating 5 milligrams or even half of that just to see how it hits you," she said.
The processor, who makes pot-infused toffee and is planning on soon debuting scones — her company's namesake — also produces edible decals. The decals are marked with a green cross and can be attached or baked onto marijuana-infused foods. The health authority already requires processors to add a symbol to packages showing that food contains marijuana, but the edible decal is meant to alert consumers that a food item contains marijuana, even after the product has been removed from its package, D'Ambrosio said. All of the Sconed sweets carry the symbol, and D'Ambrosio also is starting to market the decals to other processors.