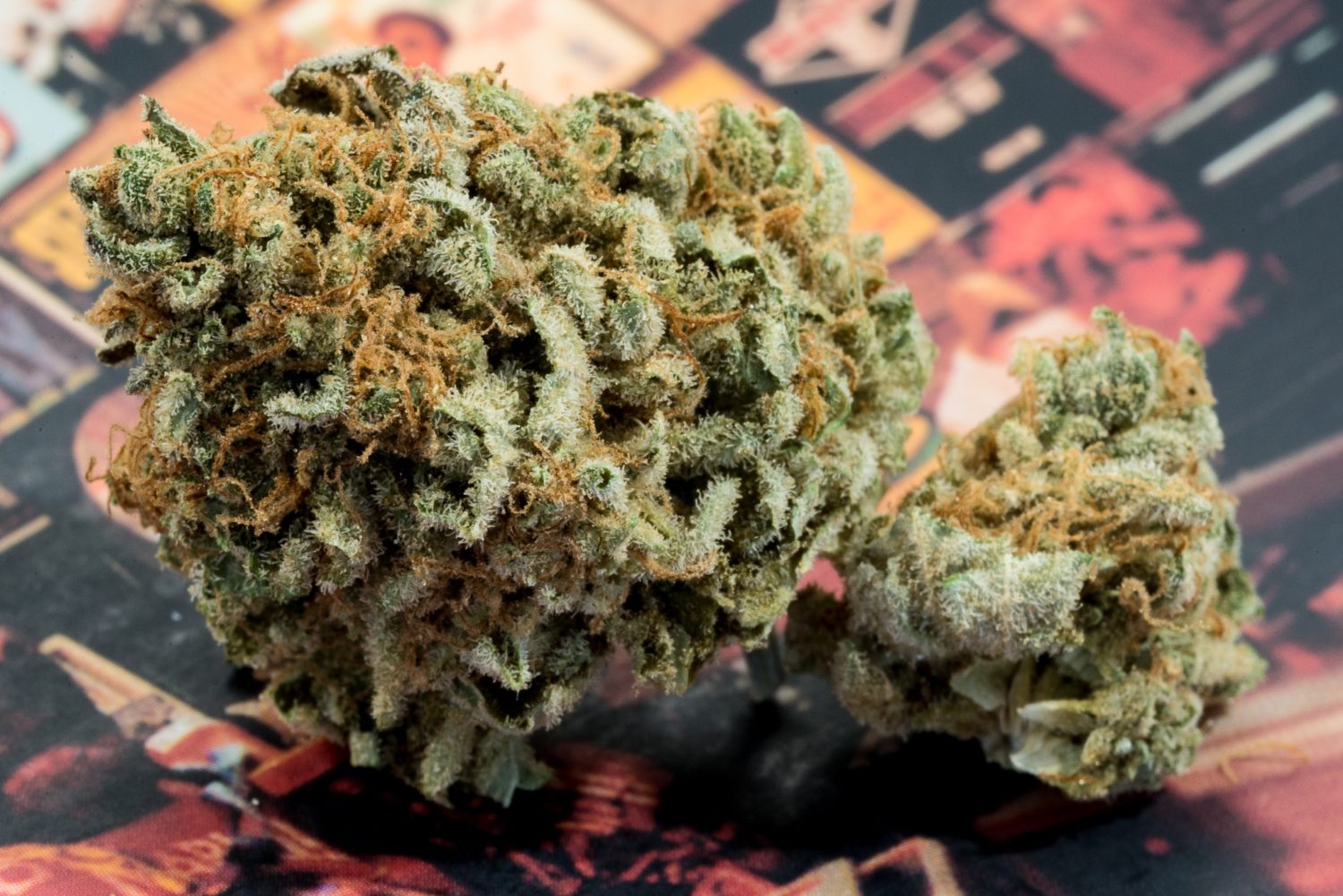 An extremely popular sativa dominant hybrid strain, Tangie Banana's citrusy tangerine seasoned and coral-colored nugs will leave you feeling a rush of refreshment. For a relaxed, yet clear-headed and uplifting high, Tangie Banana will give you an intense spark in creativity. This strain is optimal for a wake and bake, and is a spectacular blast of energy first thing in the  morning. Similar to the effects of the strain Green Crack but with a little more of a sedating body high, Tangie Banana is a strain to consider if you suffer from depression, chronic stress, migraines, and lack of appetite.
Our Tangie Banana's fruity fragrance is incredible and the coloration is almost neon green, but darker and with lighter shades of green. The orange hairs really stand out against the bright green backdrop and the crystals shimmer a knock-you-off-your-seat kind of way. As mentioned before, Tangie Banana is an amazing strain for those who like to smoke or medicate in the morning or throughout the day, as there is no real comedown or side effects that cause drowsiness. If you're a fan of citrusy strains then Tangie Banana is going to be one you'll need to try.
With a full orange and banana flavored smoke and a hints of skunky notes, this is definitely one for the citrus and sativa lovers. For smokers that are all about a flavorful smoking experience, the strong orange zest combined with a strong head high make this a great strain for the outdoors or active settings. For both its unparalleled taste and its potent effects, Tangie Banana mixes the tranquil effects of the indica and the exhilarating effects of sativa to bring a perfect buzz for any time of the day.