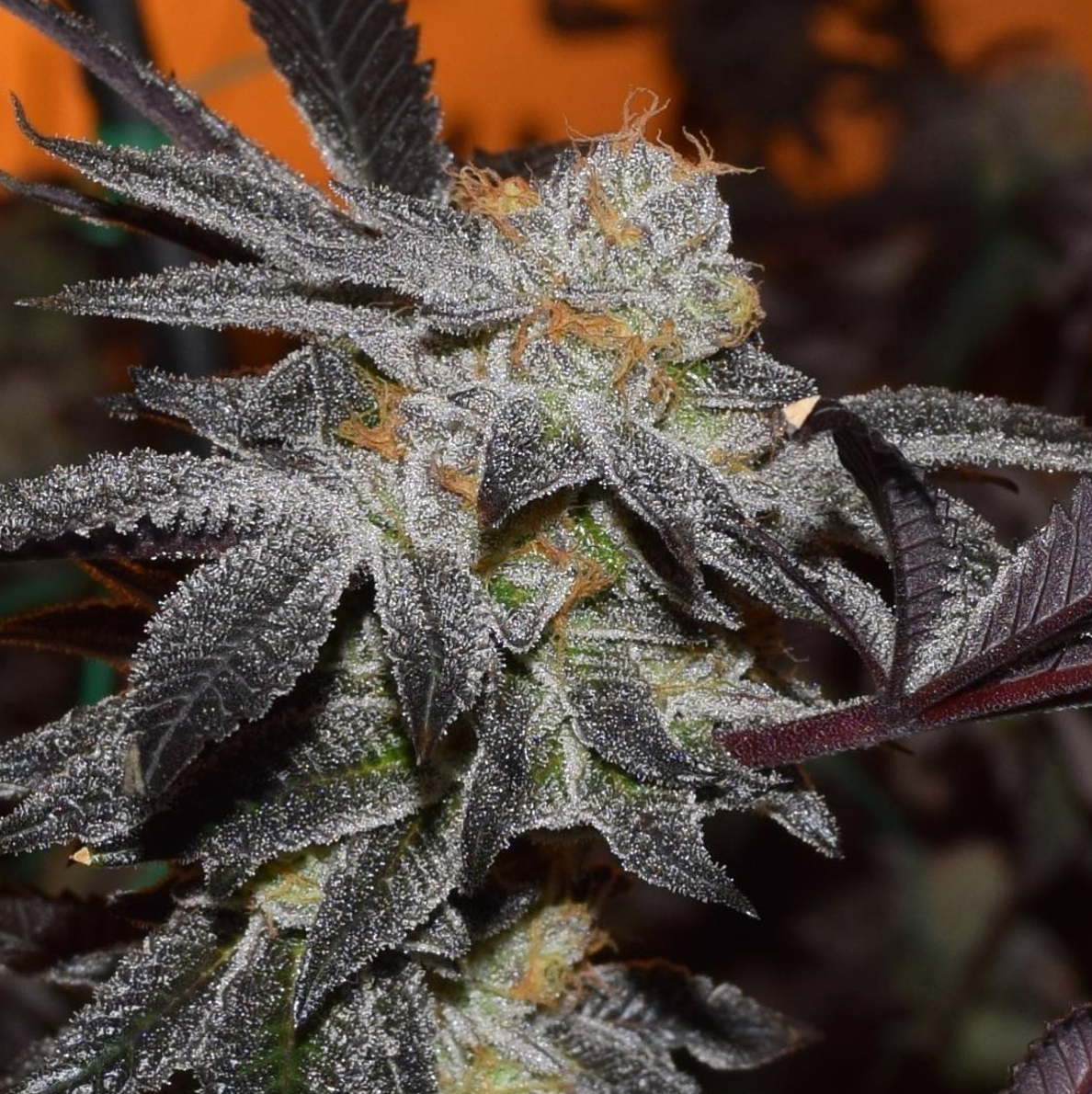 Of the many strains that come across our shelves, few deliver the astonishing consistency of the Platinum Girl Scout Cookies grow brought to us by Portland based Ten Four Farms. From the phenotype – dark and dense – to the rich aroma to the high THC percentage by weight – often topping out in the high twenties – Ten Four comes at us with an out of this world product time after time after time.
And although we realize that there are probably more important things to you than the aesthetics of your flower, we can't help but admire the looks of these. Dark, narrow leafed buds are fringed with uncommonly deep purple accents and dusted with a thick trichome coating.
Ground, this flower burns smoothly and evenly, with a light throat hit that's unlikely to provoke coughs in all but the most novice user. But given the potency of this flower, novice users are probably better off staying away.
Upon inhalation the flower gives almost immediate sedation with a pronounced heaviness radiating across the body. Mild cognitive effects – and a pronounced slowing – appear fifteen to twenty minutes after intake, but the overwhelming takeaway from the platinum product is physical. This is ganja grown for the couch, not the hiking trail. If you're looking for an evening of quiet sedation, this one is a winner. And although it's unlikely to leave you with a dry mouth or itchy eyes, you may feel a full bodied hunger creep over you.
With its subtle mental effects, Platinum Girl Scout Cookies from Ten Four Farms is a winner for a long night with a comfortable couch and a good book or movie: even if the plot contorts itself into Lynchian tangles, you won't struggle to follow every strand to its logical conclusion. As long as you can stay awake, that is.